Northland's Māori tourism ventures hit the big time
Published: 30 July, 2021
Tagged with:
News and announcements

Northland/Te Tai Tokerau
TIME magazine has named Northland and three Provincial Growth Fund supported Māori tourism spots in its latest list of top 100 places to visit.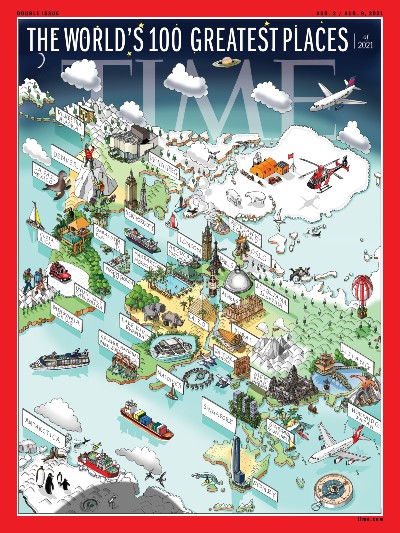 Northland is on the TIME magazine list of The World's Greatest Places of 2021 alongside New York City, Paris, and Kruger National Park.
TIME says it aims to identify unique travel, tourism and hospitality spots, describing the list as a "tribute to the people and businesses at the forefront of those industries who, amid extraordinary circumstances, found ways to adapt, build and innovate."
Three places named to visit in Northland were Māori tourism ventures supported by Kānoa — RDU's Provincial Growth Fund. They are Manea Footprints of Kupe, Te Ahurea, and Ngawha Springs.
The other Northland place mentioned is the largest sea cave in the world, Rikoriko Cave in the Poor Knights Marine Reserve. The magazine describes the area as one of the world's best diving spots.
Manea Footprints of Kupe Centre, Hokianga
This new cultural tourism experience celebrates stories the area's rich Māori tradition and heritage.
It shares the story of Polynesian explorer Kupe, who discovered New Zealand more than 1000 years ago, and his life-long connection to Hokianga from a Ngāpuhi perspective.
Te Ahurea, Kerikeri
Previously known as Rewa's Village, this small-scale replica of a 19th century Māori fishing village is a long-established attraction for the region, but time had taken its toll on the 50-year old tourism venture and its facilities and displays were in need of an upgrade.
Kānoa — RDU provided $1.25 million, enabling Te Rūnanga o Ngāti Rēhia Charitable Trust to upgrade the facilities and displays at Te Ahurea.
Te Waiariki Ngawha Springs, Kaikohe
Te Waiariki Ngawha Springs has long been treasured for the benefits of their thermal waters by the hapū of Ngāpuhi for generations, and then joined by Europeans since the mid-19th century. With the last major works completed in the 1970's and visitor numbers on the rise, the spring's facilities needed an upgrade to ensure they could continue to safely have visitors, and to help Parahirahi Ngawha Wairiki Trust uphold this taonga's cultural and spiritual values.
Kānoa — RDU invested $1.79 million to redevelop and enhance Te Waiariki Ngawha Springs.
The only other New Zealand location to make it to TIME's top 100 list was Christchurch.
Find out more about TIME's choice of Northland:
Northland, New Zealand — TIME Magazine